Stazione Deli Donates 239 ExxonMobil Gift Cards to Thank Hospital Staff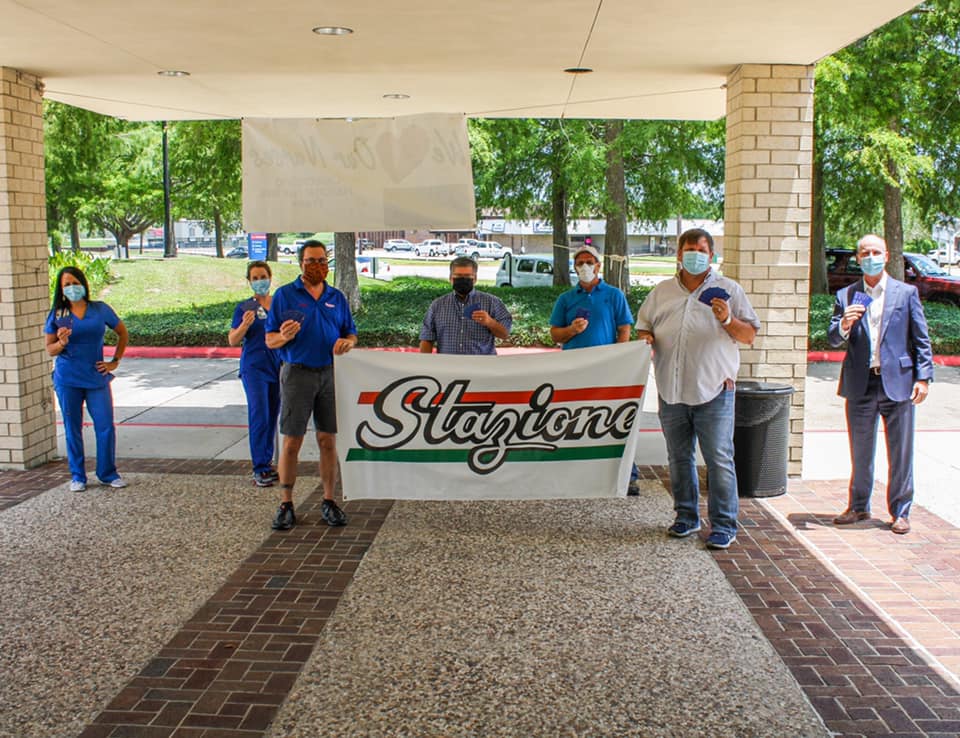 In an effort to show support and appreciation to hospital employees, Stazione Deli recently donated 239 ExxonMobil Gift Cards to all Full-Time and Housekeeping employees of Ochsners St. Mary Hospital. 
Pictured from left to right representing Stazione and Rio Fuel are Chris Mayon, Dean Duplantis, Mark Zerangue, and Kevin Busse.
Educational Alliance
Every year each Stazione Deli location commits a donation of $500 towards one of the local schools nearby. Schools are chosen based on a variety of criteria and donations are used to fund school programs and ensure well supplied classrooms.
Eagle Expo
Every year the Cajun Coast Eagle Expo takes place in Morgan City when the American Bald Eagle and other birds are most abundant in the early part of each year. We're proud to sponsor a coloring contest for the children in conjunction with this event.
High School Football Meal Sponsor
Good nutrition is a cornerstone of academic and sports performance. We support our community high school athletes by providing sack lunches to our local football teams for their away travel schedule.
Stazione also helps to support these community members and events.
Krew of Adonis Golf Tournament Sponsor
CCHS Chef Dinner
Knights of Columbus St. Joseph Table Sponsor
Sponsor local Churches with weekly ad in paper.
St. Mary AARP door prize sponsor
St. Mary Outreach sponsor